Osoyoos offers you Canada's Warmest Welcome!

Welcome to Canada's desert. Turn these pages and immerse yourself in the valley of stunning beauty with unlimited vistas awaiting you. But, there's more to us than just bright skies and wineries set against gentle sloping hills. While we embrace and proudly showcase our vintner industry, we also have sophisticated resorts, championship golf courses, the nation's warmest lake and a wide range of cultural, intellectual and artistic experiences.
Our friendly and intimate resort town, rich in a unique culture and colourful desert history, is also a notable centre for business meetings, conferences, weddings, weekend escapes and recreation. And there's a reason for that. Osoyoos does have it all – golf, spas, beaches, wineries, orchards, culinary delights, mountains, wildlife watching, First Nations culture and eco-desert experiences are yours to enjoy.
We are set on a vast and rugged landscape of hills and grasslands that invite hiking, mountain biking and wildlife viewing within easy access to the town. Osoyoos Lake is easily accessed from downtown for fishing, sightseeing or water activities.
We are on the migratory path of many bird species, making us one of the best places in the province to bird watch. And if you want an up-close First Nations experience, you can absorb the many tales and fascinating legends of theOkanagan Syilx First Nations culture at the Nk'Mip Desert Cultural Centre while studying the distinctive desert ecology. Awaken your senses by having a local lavender permeated massage at a health and beauty spa or shop for a one-of-a-kind treasure found in our many quaint boutiques.
And when you're here in winter, nearby Baldy Mountain Resort is high in the hills just 40 minutes away from Osoyoos. With one of the highest base elevations in B.C. at 1,726 metres (5,665 feet), you can count on an annual snowfall of over 600 cm (20 feet), perfect for snowshoeing, downhill and cross country skiing.
We also have rich and diverse cultures and a history that we love sharing with visitors who want to know more bout us. We've had our lifestyles shaped by our environment and enhanced by storied First Nations activity and history in the area. And by exploring the facilities that we've built to reflect our cultures, you'll go away feeling you've experienced something special by
having been here.
(Source: Destination Osoyoos)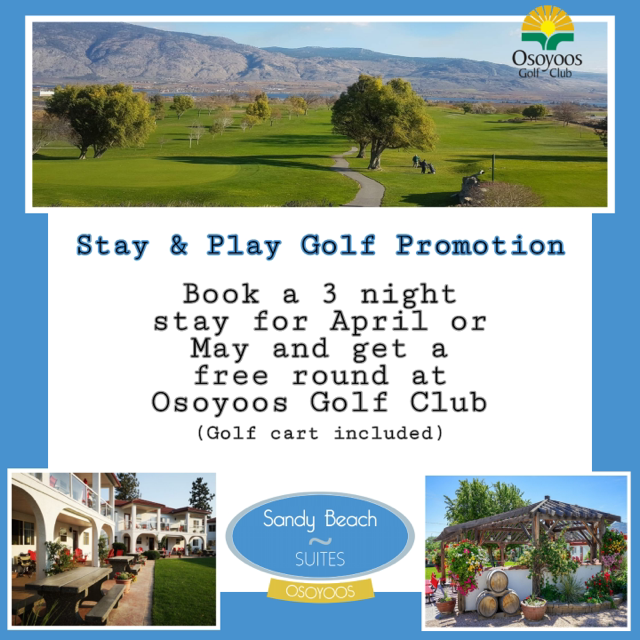 The Okanagan is one of Canada's prime agricultural areas. With dramatic landscapes and remarkable terroir, the valley is one of our most beautiful and diverse places to visit. There are over 36 wineries in the immediate area which offer many options to tantalize your taste buds.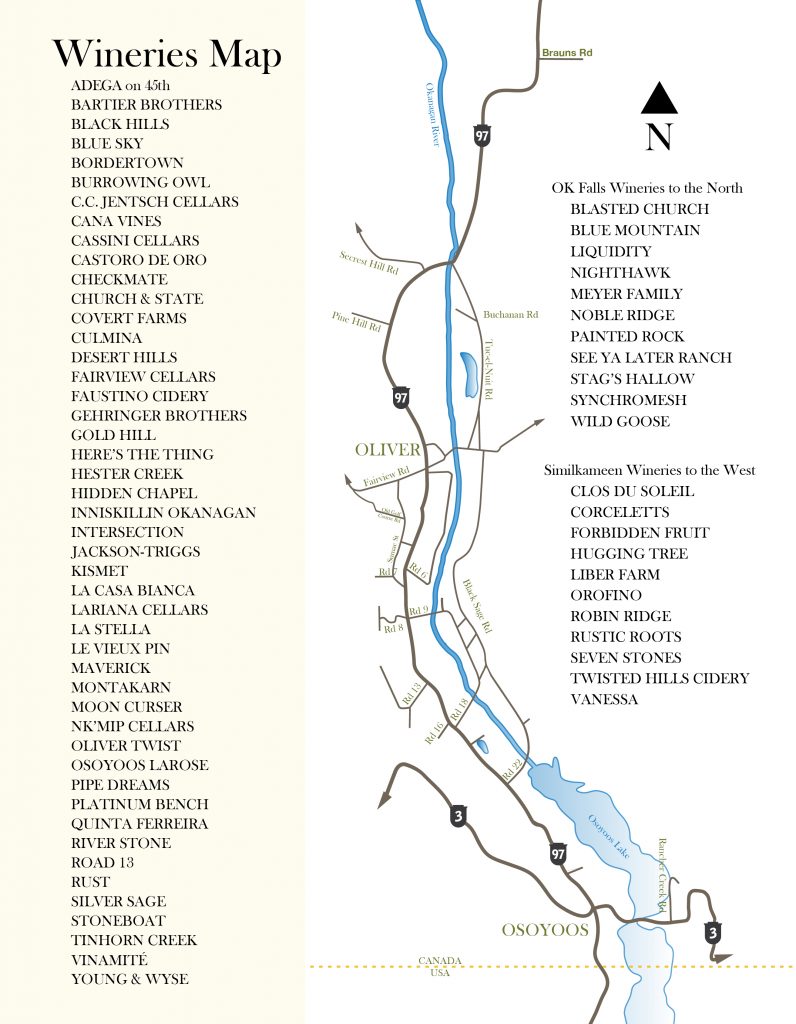 Recreation Activities in all four seasons.
Hiking, biking, skiing, snowshoeing, skating, cross-country, hockey, organized sports, and of course, golf – we have it all!