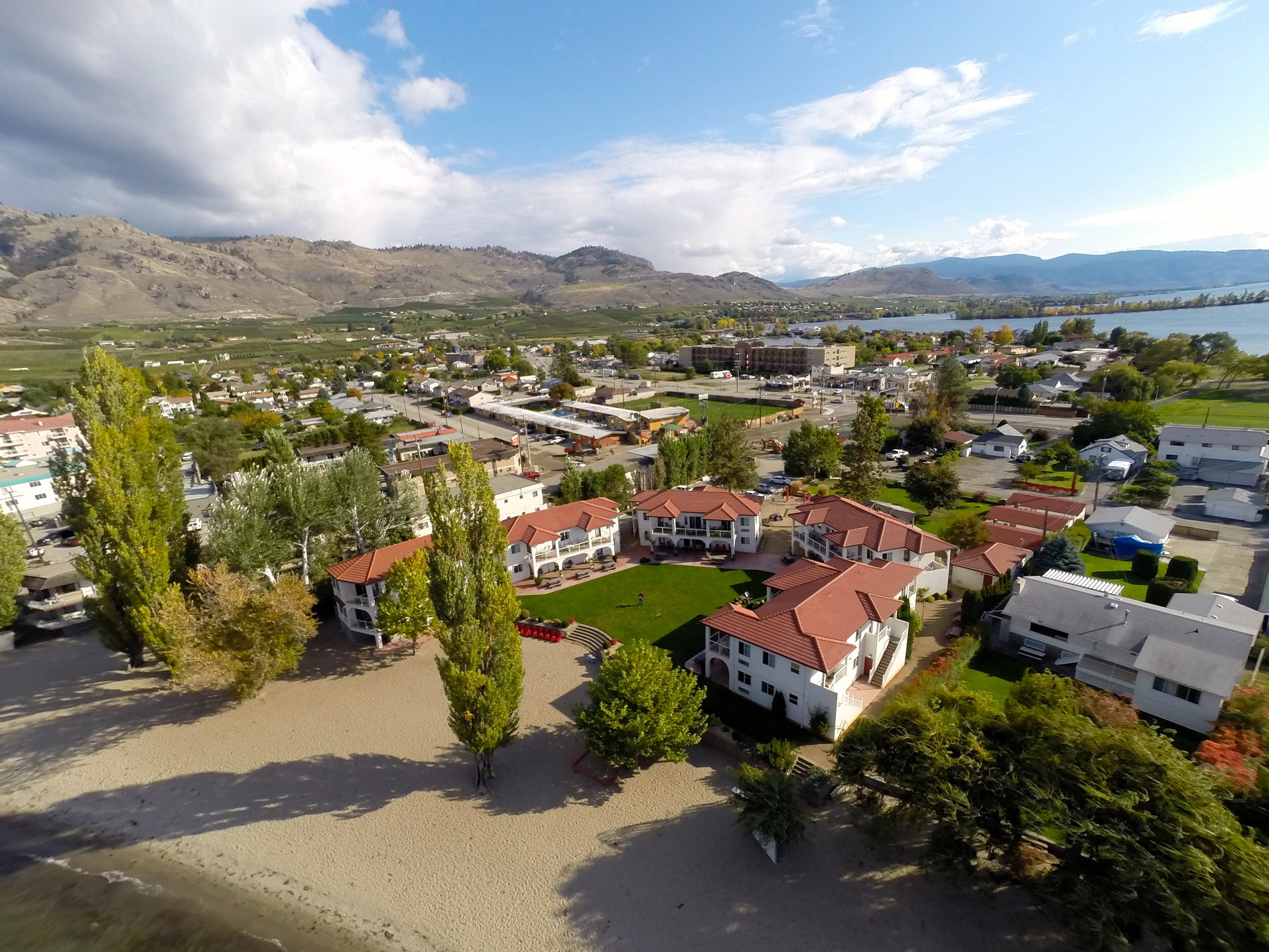 In 1954, a dream to welcome family, friends and travellers to take in the beauty of Osoyoos was brewing. Opening the doors in 1962 Sandy Beach Motel greeted guests with a relaxed and fun environment for all ages to enjoy. Between 1999 and 2002, the property added 22 new Suites for guests to enjoy. The three original Garden Cottages remained, and their nostalgia and quiet surroundings are a favourite amongst new and returning guest's.
The property was sold in early 2017 and renamed Sandy Beach Suites by a family committed to providing excellent customer service, quality accommodations and maintaining a family friendly atmosphere for all guests. Bigger dreams are in store for Sandy Beach Suites.
Arrival & Departure Times
Check in Time is 4:30 PM
Check out Time is 10:00 AM
Registered guest must be present at time of check-in.
Cancellation Policy
Credit card deposit is taken at the time of reservation. If you should cancel 30 days before your arrival date, you would be credited back the deposit less $25.00 booking fee. If you cancel within the 30 days of arrival, you forfeit your deposit. We do not take third party bookings.  The registered guest(s) must have a valid credit card. 
Smoke Free Property
Effective June 1, 2007.
For those guests who are smokers, smoking will be limited to an area of the property in the garden near the entrance to the parking lot, where there is an attractive gazebo with comfortable seating, surrounded by trees, flowers and grass. Smoking is not permitted outside of your suite or on our beach.
Pet Policy
Pets are not permitted during the summer season (June 21 – Sept. 7). Rooms booked through a booking agent are all non-pet rooms.  All pet room bookings must be done directly through the motel office.  During all other times, small non-shedding, leashed dogs are permitted with management approval in designated rooms. Limit of one dog per room.  Pets are not permitted in our new villa units at any time (one & three bedroom deluxe suites).  Dogs are not to be left unattended in room. Excessive barking that disturbs the enjoyment of our other guests will not be permitted. Our pet fee rates are: $15.00 per day, $50.00 per month or a flate rate rate of $125.00. All Fees are charged upon check-in.
Quiet Time
Quiet Time is 11:00 P.M. Strictly enforced. 
Housekeeping
Mi casa es su casa.
Our housekeeping procedures are different from a standard motel. Upon arrival we provide all guests with a clean, well-stocked suite. During your stay, if you wish new linens, soap, etc., they are provided in our guest supply room. Our housekeeping staff will not come into your suite until your departure.
Our expectation is that you will treat our suites as you would your own home.
If you wish to have full housekeeping during your stay, it can be provided for an additional charge.