During the Fall and Winter months we offer long term rentals for those looking for a warm and active destination. From October to March, our Suites can be leased for 30 night stays up to 6 months, are pet friendly and non-taxable. Utilities, personal Wi-Fi/internet and basic cable are included in our monthly rate.
From game nights, morning coffee, BBQ's and holiday celebrations, our Snowbird community will keep you busy! Our open house with a full kitchen provides a warm cozy space to keep active, have fun, and allows our guest's extra space to hold personal functions for family, friends and visitors.
While the temperatures across Canada drop, Osoyoos gradually settles into its winter. This allows visitors to take advantage of local adventures, indoor activities, sports games, great food and renowned wineries. Our warm winters will pass by faster than you know!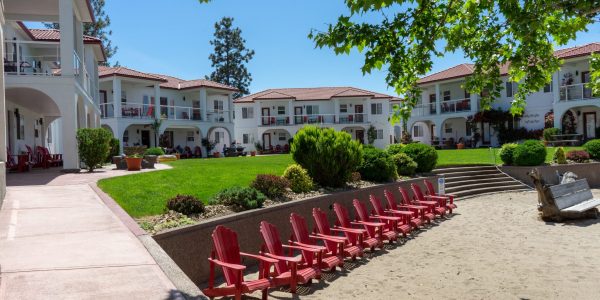 Refreshing and spacious all our suites offer, spectacular lake and mountain views, include Wi-Fi, flat screen tv, basic cable, full kitchen and bathroom(s) equipped with all the essentials for your winter stay.
To learn more about our Monthly rates and availability, use our Snowbird form below and a Guest Service Agent will be happy to assist you.
Explore Osoyoos and the South Okanagan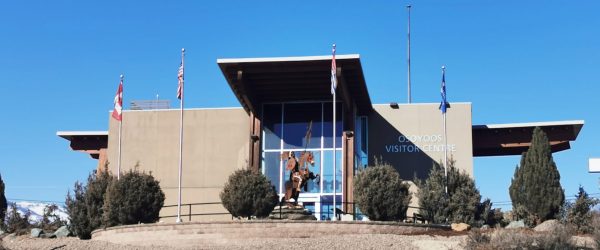 Destination Osoyoos is open all year round to help visitor's learn more about local dining, events and activities around the South Okanagan.
We create memorable experiences
Our third Snowbird winter at this perfect location in Osoyoos. The management, staff, and other guests make even a pandemic as worry-free as possible. The unique layout of the suites allow a perfect place to self-isolate if required or maintain physical distancing from other guests as necessary. With independent private access to every suite, no elevators, corridors, etc. it reduces any risk of exposure. Management and the rest of the staff go out of their way to make sure that your stay is as perfect as possible. The grounds have beautifully maintained trees, shrubs, and roses. The "house " under normal circumstances is a great place to get to know other guests through coffee mornings, cards, exercise programs, music jams, and pot luck suppers etc.  We look forward to spending many more winters there.